OUR STAFF is the foundation that gives Kangaroo Kids our outstanding reputation. They are chosen for their:
Positive, Nurturing Manner
Experience and Education
Excellent Teaching Skills
Leadership Abilities
I want to thank the entire Kangaroo Kids staff for making one of the hardest decisions we have to make as parents, one of the easiest and most rewarding. You are Special People and should be applauded.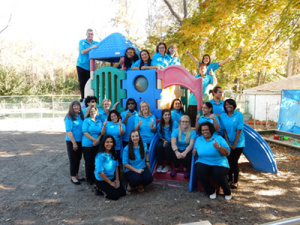 All staff members are put through a rigorous interview procedure, complete with criminal background checks, health checks, references and working interview sessions and trial teaching sessions under the direction of an experienced staff member, so we can evaluate their ability to interact with children.
Kangaroo Kids is proud to say that seven of our teachers have been awarded, "Teacher of the Year"
The Executive Director was awarded the National Honor of "Director of the Year"

Why are they special?
Teachers at Kangaroo Kids are energetic, patient, and enthusiastic. They look for teachable moments, whether it's a butterfly going by or a leaf falling or a chance to teach positive social interactions.
Each room has one to two lead teachers who are responsible for coordinating and managing each individual classroom.
Lead Staff are the teachers who coordinate and manage each individual classroom. They have an average career of 15+ years at Kangaroo Kids.
Education but crucial to providing for a secure and stable environment for children.
Our extensive orientation process with opportunities for on-going training. This is almost unheard of in Early Childhood Education but crucial to providing for a secure and stable environment for children.
We exceed all licensing regulations.
The majority of our staff is First Aid and CPR trained.
The greatest single factor in your child's education is the adults they interact with on a daily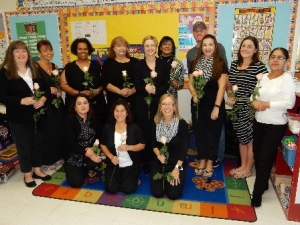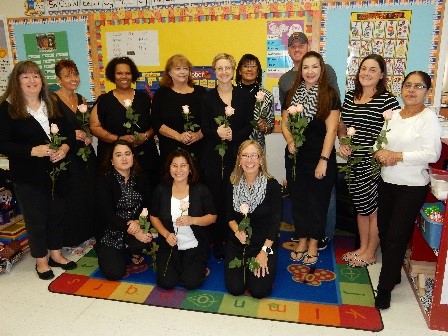 basis! Did you know the national average of turnover in child care staff is 30%!!! At Kangaroo Kids we are so fortunate to have an outstanding staff who year after year have demonstrated their commitment to children and families! We proudly boast that every lead teacher has been with Kangaroo Kids 7 or more years! Therefore our turnover rate among our lead teachers is Zero.
According to Child Research.net a key to providing quality programs is retention of child care staff, the average annual turnover rate for child care is 30% in the United States. Consequently, there have been a large number of studies conducted to wrestle with the issues of turnover.
"Among the research examining the quality of early childhood programs, rate of job turnover for child care staff seems to be a strong indicator of program quality (Cassidy, Lower, Kintner-Duffy, Hegde, & Shim, 2011; Mims, Scott-little, Lower, Cassidy, & Hestenes, 2008). Raikes (1993), for example, explained that frequent turnover among early childhood teachers prevented children from developing a secure attachment with teachers. In addition, teachers' high turnover negatively affected children's social, emotional, and language development (Korjenevitch & Dunifon, 2010). Not only the relationship between teachers and children, but the relationship between teachers and parents also suffered from high turnover (Cassidy et al., 2011).
It is well documented that the turnover rate for the early childhood workforce is very high in the United States. The average annual turnover rate is more than 30% for all teaching staff (National Association for the Education of Young Children, 2004). This rate is pretty much consistent with a recent report by the National Association of Child Care Resource & Referral Agencies (NACCRRA), showing a turnover rate of between 25 and 40 percent (NACCRRA, n.d.). This high rate is alarming considering its' apparent impact on the well-being of young children."
Our staff is one of the most important reason Kangaroo Kids stands out as a leader in early childhood education. They are chosen for the love of children, their willingness to continue to learn, and their high standards and credentials. Their dedication to children, families and Kangaroo Kids has earned 20 staff members a position in the Kangaroo Kids Hall of Fame!
About Our Teachers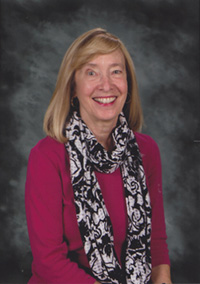 Executive Director, Kathy Feigley, Founder of Kangaroo Kids Child Care & Learning Center – is President of the NJ Child Care Association, has served on the advisory board for RVCC and is Public Relations Chairman for the Branchburg Rotary. She has led the school to being one of only 7% of schools nationwide to earn accreditation by the National Association for the Education of Young Children.
Her awards include Outstanding Business Person of the Year for Somerset County, Somerset County Economic Vitality Award, recipient of Governor Whitman's Bright Beginnings Grant, Rotary Public Relations Award, Certificate of Special Congressional Recognition, Somerset County Freeholders "Women of Achievement," & Somerset County Diversity Award. She was awarded Director & Child Care Center of The Year by the National Assoc. of Child Care Professionals, and Rotary Vocational Service Award.
Assistant Director, Shaun Pidany –  2014 Professional Development Award Winner has been a member of Kangaroo Kids since 1997 working diligently up the ranks at Kangaroo Kids!
"Fate seemed to step in as a 17 year old looking for a job I found my calling. Kangaroo Kids was the first place I applied to and was hired! All these years later I have gone from entry level to Assistant Director! Boy am I lucky!!" Shaun has earned a credential as Certified Child Care Professional, in addition to his CPO certification, Lifeguard Certification, and CDL license.
Discovery Preschool – Lead Teacher – Diana Flores started in 2001
Preschool – Lead Teacher – Peggy Jones started in 2000
Prekindergarten – Lead Teacher – Misse Turner started in 2005
Kindergarten – Lead Teacher – Melissa Reilly-Grecco started in 2010
Young Explorers Co– Lead Teacher Preeti Mital started in 2005
Waddlers Co– Lead Jackie Russano Weiss started in 1999
Waddlers Co– Lead Fatima Pidany started in 2000